2020 SUMMER SESSIONS
---
---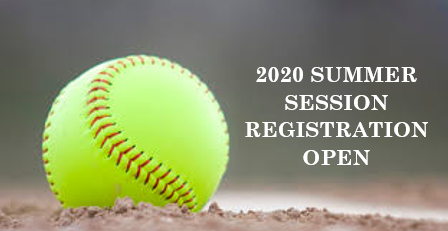 ---
Thank you to those who completed the survey! It allowed us to see what our members were looking for us to provide. While we are unable to provide training for all the divisions we are planning to provide some DAY CAMPS for those unable to register at this time. Like us on Facebook and keep watch on emails as to when these will take place.
We will be providing the following age groups and will be focusing on competitive skill development and training only at this point. While it may feel different this season we feel these sessions will be a great addition to athletes looking to maintain and improve their skills while still having some fun on the field.
U12 (2008-2009) will practice with the U14's Tue/Thu evening
U14 (2006-2007) will practice Tue/Thu evening
U16 (2004-2005) will practice Mon/Wed evening
Times will be determined and finalized once we know the final number of participants.
Cost will be $80 / player
Sessions will run from Jul 13th - Aug 13
Since we are only practicing and not creating Cohorts as we will practice physical distancing players are allowed to play other sports
Registration will be slightly different this year as you will need to register in TWO places. It is very important that you follow ALL steps below.
Registration dates will run from Monday Jun 28th - Sat Jul 4th only.
Step ONE - Read through Lethbridge Minor Softball - Return to Play Strategy Document. This will allow you to see what procedures we have put in place in regards to health and safety for players, parents and coaches. One of the main categories in this document outlines that in order for us to proceed with playing this summer we will need at least 4 parent volunteers PER GROUP to step into the role of either a sanitation volunteer or a first aid attendant.
Step TWO - Go to the Softball Alberta registration Link to sign the Assumption of Risk Waiver. This is mandatory and players will not be permitted to participate if this is not signed. PLEASE ENTER PROMO CODE LETHBRIDGE15 WHEN IT ASKS FOR PAYMENT. This will allow you to NOT pay the $15. This will be included in your registration with Lethbridge Minor Softball.
https://www.rampregistrations.com/login?v3=9b4daea4ee
Step THREE - Go to Lethbridge Minor Softball registration link. This link will allow you to register and pay for your child.
https://www.rampregistrations.com/login?v3=3fde20373d
YOU MUST REGISTER IN BOTH PLACES to be able to participate.