REGISTRATION STARTS FEB 1ST!!!
---
---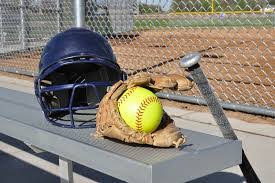 ---
Registration will run from Feb 1st and run until Mar 31th.
LATE REGISTRATIONS WILL BE ACCEPTED WITH AN ADDITIONAL $25.00 LATE FEE CHARGE.
We hope to start the season the week of Apr 29th (dependent on weather) and run till June 22rd.
We have a new registration link so if you bookmarked the previous years you will have to remark this link. Your child's information will still be there but you will have to input parent/guardian information.?
***FOR LEARN TO PLAY - LTP is now under Timbits Softball
***FOR U10/U12 - We still have spots for our winter training for this category! 1-3:30pm, Cost: $60.00, Location: Boys and Girls Club (1405 8th Ave N) Winter Training Dates: Feb 23, Mar 2, Mar 9, Mar 16, Mar 23, Mar 30.
***WHEN REGISTERING - One of the questions will be "Are you registering outside your home association?" This would be NO as your home association is Lethbridge.? (This is primarily for the larger cities that are broken up into different associations)

We also have in person registration available too!
Mon Mar 18th - Mike Mountain Horse Elementary School (West Side) from 6-8 pm
Tue Mar 19th - Galbraith Elementary School (North Side) from 6-8 pm
Wed Mar 20st - Lakeview Elementary School (South Side) from 6-8 pm
PARENT VOLUNTEER COACHES NEEDED!!!
Again we are asking for any parents to volunteer and coach as this association would not be possible without the support of the parents. If you are interested please indicate so when you register your child. There is a full Coaches Orientation for those who may feel unsure and we have directors to help with every coach so that you have all the support you need.
UMPIRING
Last year we were able to have umpires at most of our games and we will be continuing that this year. In hopes to get more umpires we have implemented that ANY PLAYER registered for the 2019 season and signs up for the umpire clinic will be reimbursed after 3 umped games. You will be paid $20/game and for parents that sign up you will be able to be assigned the same games as your child so that you can be with them. We also welcome any siblings, friends, relatives that want to earn some side cash. Dates and times for the clinic are still being determined and another email will be sent out when this is available.
TRAVEL/PROVINCIAL OPPORTUNITY
To allow for more competition in addition to our regular league play we have a Travel/Provincial team in which players would go to tournaments, have home and home weekend games with other cities such as Medicine Hat & Elkford with the goal to go to provincials. More information regarding this opportunity will be available in the coming months.
We are also looking for any coaches that would like to take on the roles of Head Coach, Assistant Coach, Team Manager for the travel/provincial team.
In order to go to provincials there must be a coach with a level 1 certification, because of this we have instituted that the HEAD COACH have their level 1 certification in order to coach this team. We will be holding a Coaches Clinic Apr 6-7 weekend and further information will be provided shortly. We also have a Clinic Reimbursement Policy as well to help with the cost of this. (See website under policies).


Any parents/interested individuals looking for an opportunity to Head Coach, Assistant Coach or become Team Manager for these teams will need to fill out the form below by Feb 28th. Successful coaches will be notified shortly after.
All athletes that are interested in trying out will need to fill out the form below by Mar 31st. A parent/athlete information session will be held a later date.
Programs designed to help with costs of playing sports - "Because every kid deserves to play!"