HITTING CLINIC
---
---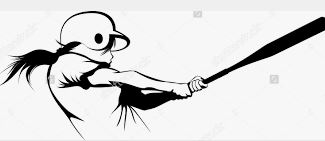 ---
LETHBRIDGE MINOR SOFTBALL Is excited to inform you of a Training Opportunity!


YQL Sluggers is offering hitting clinics for Lethbridge Minor Softball Players.

• The cost is $25 per athlete. You will be in a group of 3 athletes. The session is 1 hour and 15 minutes long.
• Athletes will work on strength, conditioning, throwing and hitting.

Call Blake directly at YQL Sluggers to save your spot. Phone 403-315-0543. If you are interested in learning more about YQL Sluggers check out their website yqlsluggers.com.

Session Choices:
*Please indicate the time and age group you wish to register your child in.
Sundays November 1 or 15th
11:00-12:15 U12
12:30-1:45 U14
3:00-4:15 U16
Fridays November 13 or 27th
2:00-3:15 U12/U14
3:30-4:45 U16

There are limited spots available so call YQL right away to book your spot.
Any questions or inquiries please call Blake at 403-315-0543.